We will improve your sales instantly!
Keep an eye on your sales, and don't forget about your clients. Be sure to stay up to date with your billing.
Try it FREE!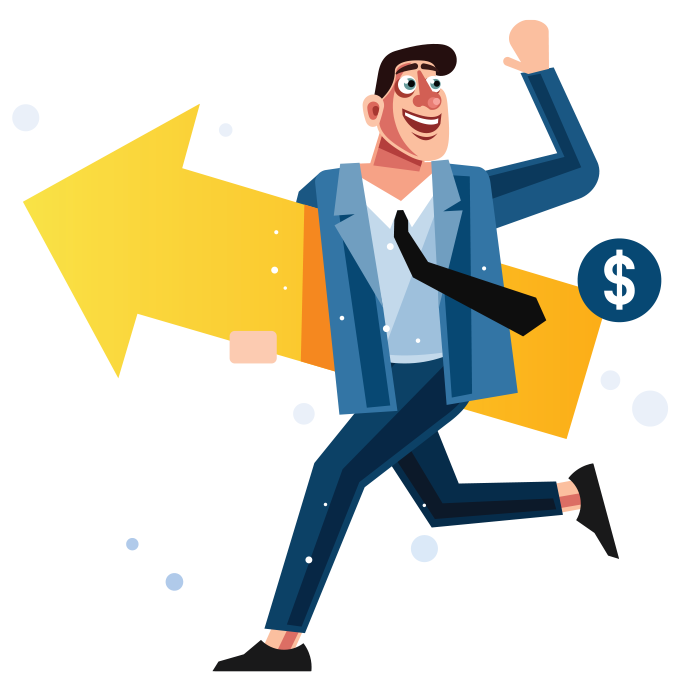 Leads
Create lists of potential clients with information regarding their interests and current status in the sales pipeline. You can even create a sales pipeline based on whatever stage you're at.
Offers and Contracts
Instantly generate PDF offers and contracts that you can send to clients. You can also use version control to keep your documents organized.
Invoices
Generate client invoices in the form of customized PDFs. Easily transfer receipts for your clients and personal records.
Files
Keep all the important client files on a client card and keep track of them using version control.
Collaboration
Invite your employees, partners, and clients to your system and build a sales pipeline together.
Billing
Set daily/weekly/monthly/annual renewals of your offer. Automatically create invoices and send them to clients. Set up expiration dates and assign people.
Keep it simple, they said…
Change the sales status in a simple way!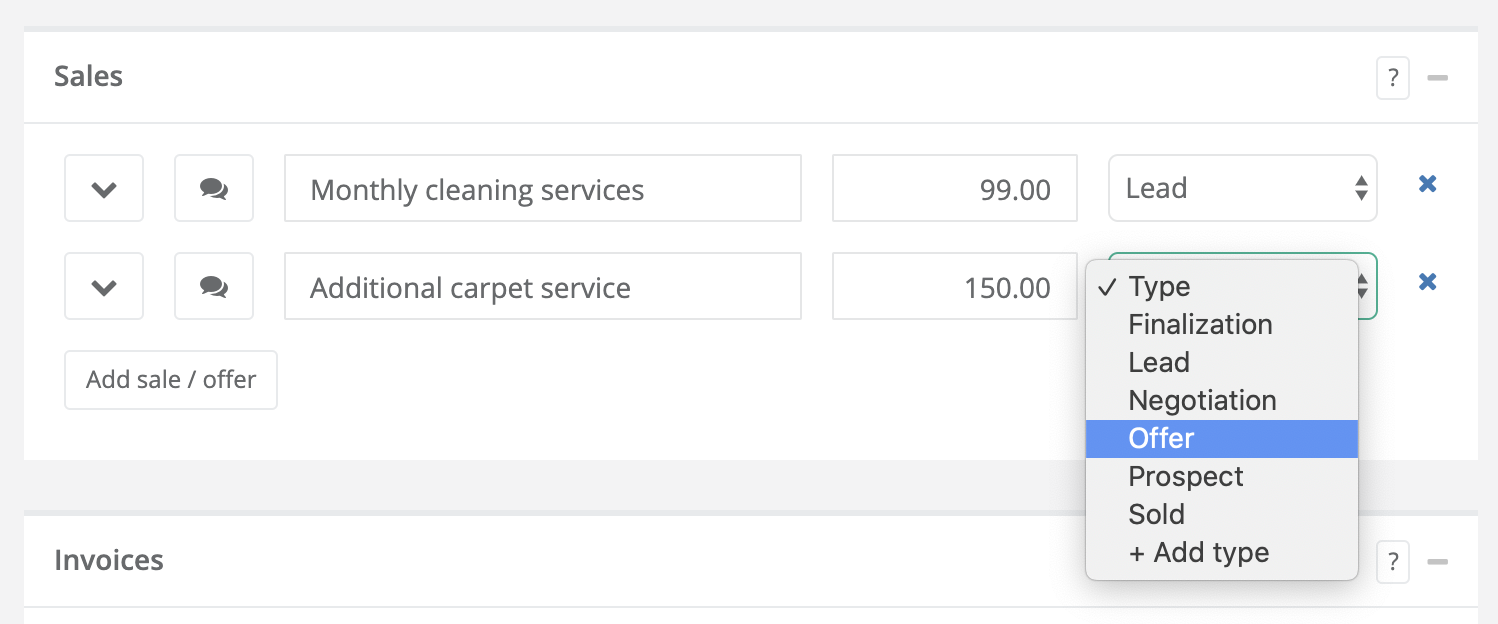 Expand information about the sale.
Add information you need, and assign and create documents instantly!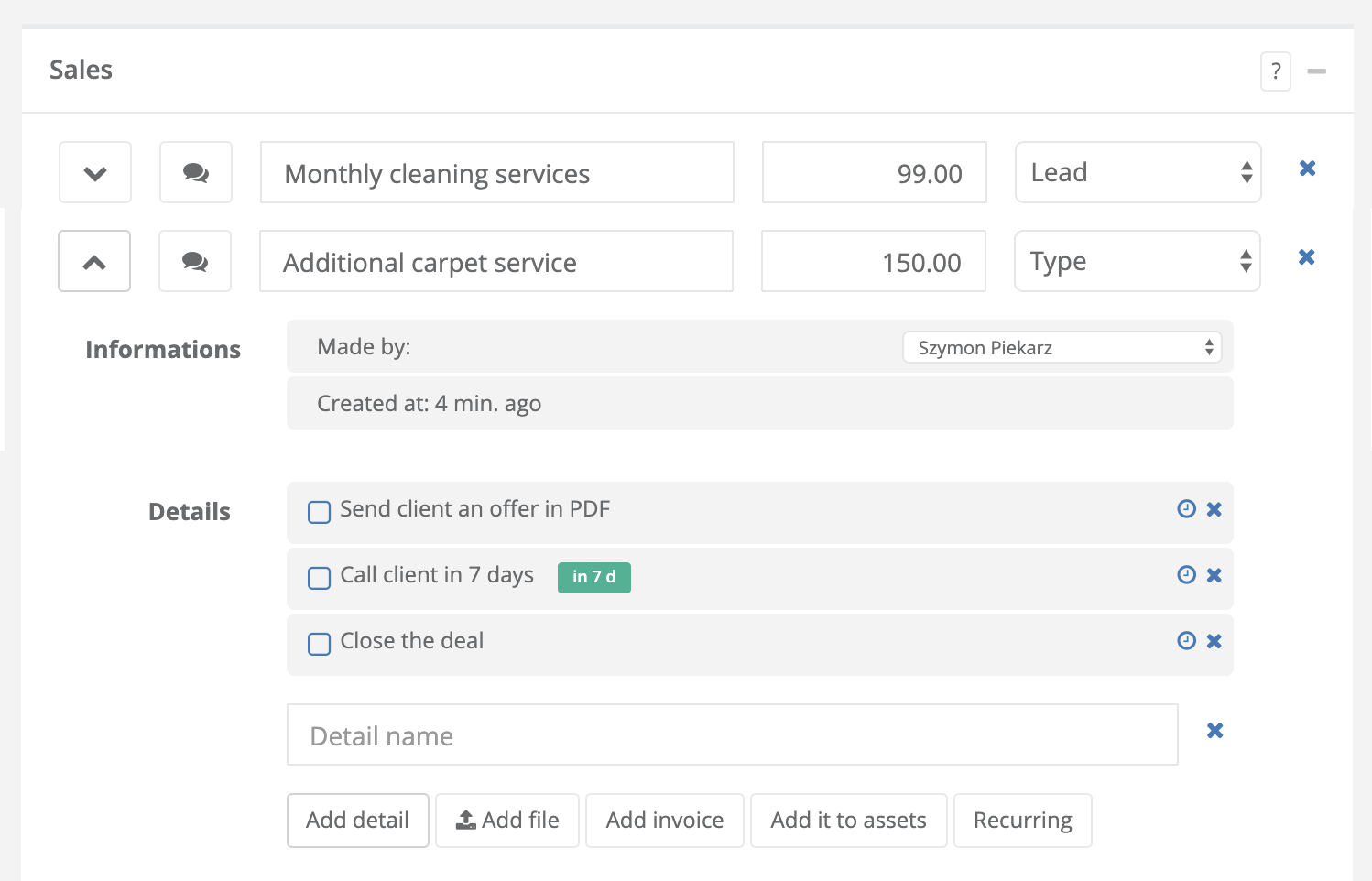 "We've been using oClient to keep our client contracts organized. We never missed an expiration date or renewal with our clients."

Laura Glover

Cleanse

"The recurring billing system helps us to bill our clients every month. Allowing us to automatically bill 400 people makes a big difference."

Antonio Garcia

hourlyCTO
More than 10,000 companies have trusted us
to successfully manage their data for years!